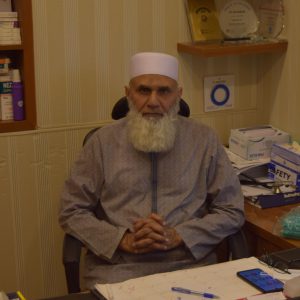 Dr. Jamal Zafar
Assalam o Alaikum,
I established Hanif Medical Complex in 2014 with an aim to provide quality medical services to residents of twin cities and beyond at an affordable cost. Having served as a physician and diabetologist in the largest tertiary care hospital in Islambad for over 34 years, I have closely observed the inadequacy in treatment options in our overburdened public health infrastructure.
While Hanif Medical Complex is a general hospital with a team of over 22 consultants, we specialise in Diabetes Management offering all facilities for the management and prevention of diabetes and its associated complications under one roof including consultation, diabetic education, diet counselling, eye care, cardiac care, kindey care, foot care, clinical diagnostics and a fully equipped pharmacy. Charity is a pride of our institution, where we aim to provide equitable treatment to all regardless of their financial status.
With a rapidly rising burden of disease, we aim to contribute to our society by preventing complications in diabetic patients so they may lead a healthy and productive life.
JazakAllah.